SUPPORT OUR TOP ATHLETES
BUY ELIJAH BICKEL AND TANNER BOGGS MERCH BELOW!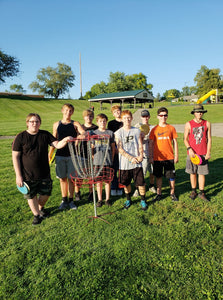 About Us
Fairway Discs is a disc golf retailer based out of Peru, Indiana. At Fairway Discs, we strive to help you find anything and everything you need to help keep it on the Fairway! We also love to do what we can to help grow the sport, especially with the Juniors! We have many goals for the near future and we hope to see you out on the course! And staying on the Fairway, of course!